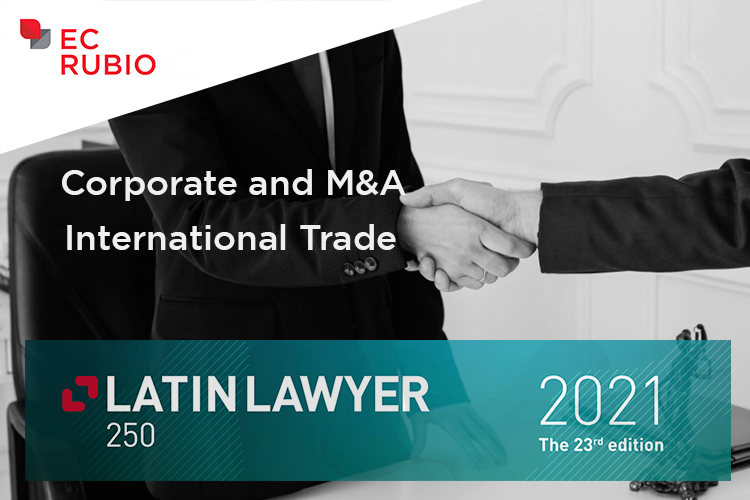 EC Rubio is recognized by Latin Lawyer 250 as a recommended Firm in the 2021 ranking in the areas of Corporate and M&A and International Trade.
We are very honored that Latin Lawyer has recognized EC Rubio in the 2021 edition of the Latin Lawyer 250 ranking. This recognition reinforces the commitment we have with our clients. In addition, Carlos Enriquez and Cesar Ochoa from the Corporate and M&A area, as well as Juan Carlos Partida and Felipe Mendoza from the International Trade area were recognized as outstanding Partners in those areas.
"This multidisciplinary Firm is known for its transactional work on behalf of industrial clients. It has the muscle and geographic coverage to serve large Mexican conglomerates as well as multinationals: 80 lawyers in six offices covering important industrial regions of the country. The team is also active in labor and International Trade matters. Clients are impressed by the level of involvement of the Partners in the Firm."
Latin Lawyer 250
Many congratulations to all the team members who have enabled us to be selected by Latin Lawyer 250 as a leading firm in the region!