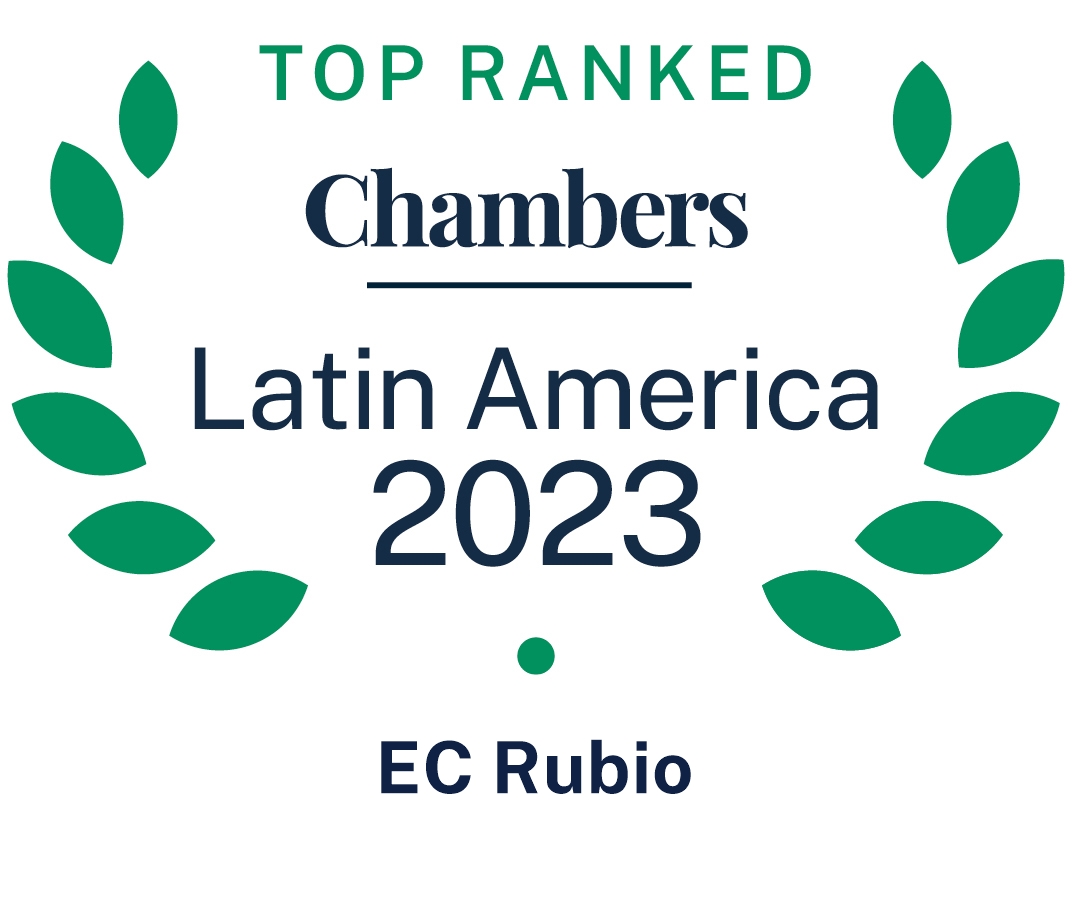 The 2023 edition of Chambers Latin America: The World´s Leading Lawyers for Business recognizes EC Rubio.
Sources interviewed to compile the 2023 rankings had the following to say about EC Rubio and its lawyers:
EC Rubio´s service has been excellent, and they always went the extra mile. We chose to work with them because they are fair, honest and committed to serving the client".
EC Rubio´s team is knowledgeable and has great contacts. They are always giving intelligent, practical, and wise advice constantly looking to protect us".
EC Rubio notably achieved rankings in:
International Trade.
Labour & Employment.
The EC Rubio lawyers recognized in Chambers Latin America 2023 are:
Juan Carlos Partida – International Trade
Felipe Mendoza – International Trade
Eduardo David – International Trade
Fernando Holguin – International Trade
Javier Canseco – Labour & Employment
Chambers and Partners is a leading research company conducting tens of thousands of interviews a year with in -house counsel and third-party experts to deliver detailed rankings and insights into leading law firms and an independent assessment of counsel throughout a region.